Javier 'Chicharito' Hernandezis set to continue for West Ham United despite the return of Andy Carroll to the setup.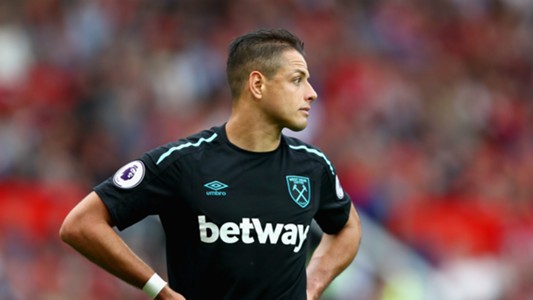 The Mexican has helped the team become an attacking threat as he retains his trademark rebound style. His small size but swift nature and good positioning skill upfront have started yielding results. He would play along with the oft-injured but dangerous Carroll who returns to action.
With Carroll fighting off defenders with his height and experience, Chicharito can better play the fox in the box role to get goals. Playing as a sole striker upfront where he would be required to hold up play has been frustrating so far. With the England international taking over such duties, the Irons should get better returns from Chicharito.
Any rebound or dropped shot is as good as a goal with the diminutive South American. Coach SlavenBilic is under pressure to perform else risk losing his job. After three losses in three games so far, the tables have to turn fast. Continue reading CHICHARITO TO PLAY ON AS CARROLL RESUMESContinue reading