Mexican international striker Javier Hernandez, popularly known as Chicharito, is the poster boy of the MLS (Major League Soccer) after he was finally lured to the league from European football by Los Angeles Galaxy (LA Galaxy). Here are ten little known facts about Chicharito: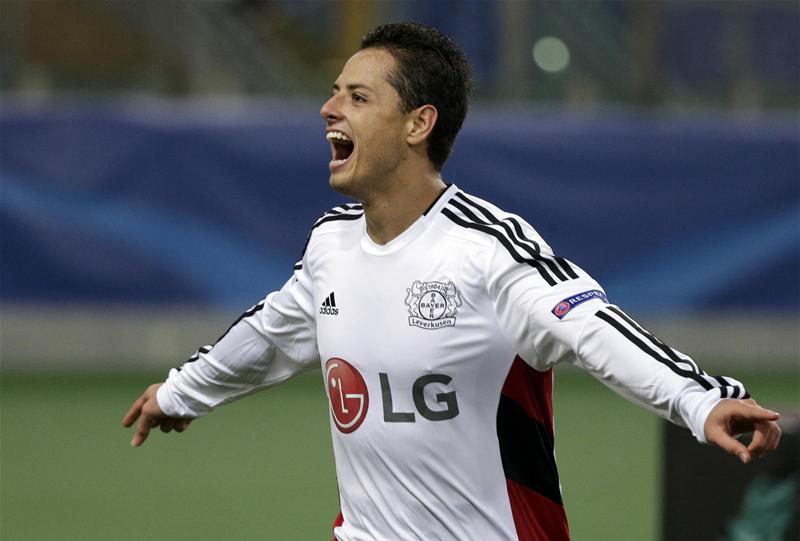 Chicharitowas signed by Manchester United from local club Chivas de Guadalajara in Mexico in 2010. His grandfather and father also played for Chivas de Guadalajara during their respective football careers.
The 32-year-old is the second highest paid player in the MLS with an annual salary of $7.2m.
Chicharito helped Manchester United qualify for the Champions League final in his debut season. He scored four times enroute the final. Javier Hernandez was the first Mexican to play in the Champions League final. He played all 90 minutes as Manchester United were beaten 3-1 by Spanish club Barcelona at the Wembley Stadium in England.
He was the first player to score against Spain after they became world champions in 2010.

Chicharito scored for Mexico eleven minutes from time during an international friendly that ended in a 1-1 draw with the Spanish team in August 2010, one month after Spain was crowned world champions in South Africa.

After impressing for the Chivas de Guadalajara youth teams, Javier Hernandez made his debut for the first team in 2006 and he was soon left out of the team on several occasions which led to him doubting his ability as a footballer. He scored once in the first 20 games for the Mexican first division team as he rarely played for them. In the end, he became a key player for them thus earning a big move to Old Trafford in 2010.
Javier Hernandez would certainly be regarded as one of the most iconic players in recent history of the Mexican national team after his record of 52 goals in 109 appearances for his country.